Water damage is one of the most frequent and costly aggravations affecting U.S. residences as a whole, being single-handedly responsible for annual losses measuring in the billions of dollars for homeowners and renters. Standard homeowner's and renter's insurance provides substantial coverage for basic water damage such as burst pipes, rain damage, and damage from ice dams on your roof, and there are often opportunities to purchase a sewer backup rider to your policy for around $50 per year. Additional insurance is required for water coming from the bottom up (e.g., sewer issues and river flooding), but proper maintenance of your home is still one of the best ways to prevent water damage. Here are some of the most effective ways to keep your home dry.
Inside Your Home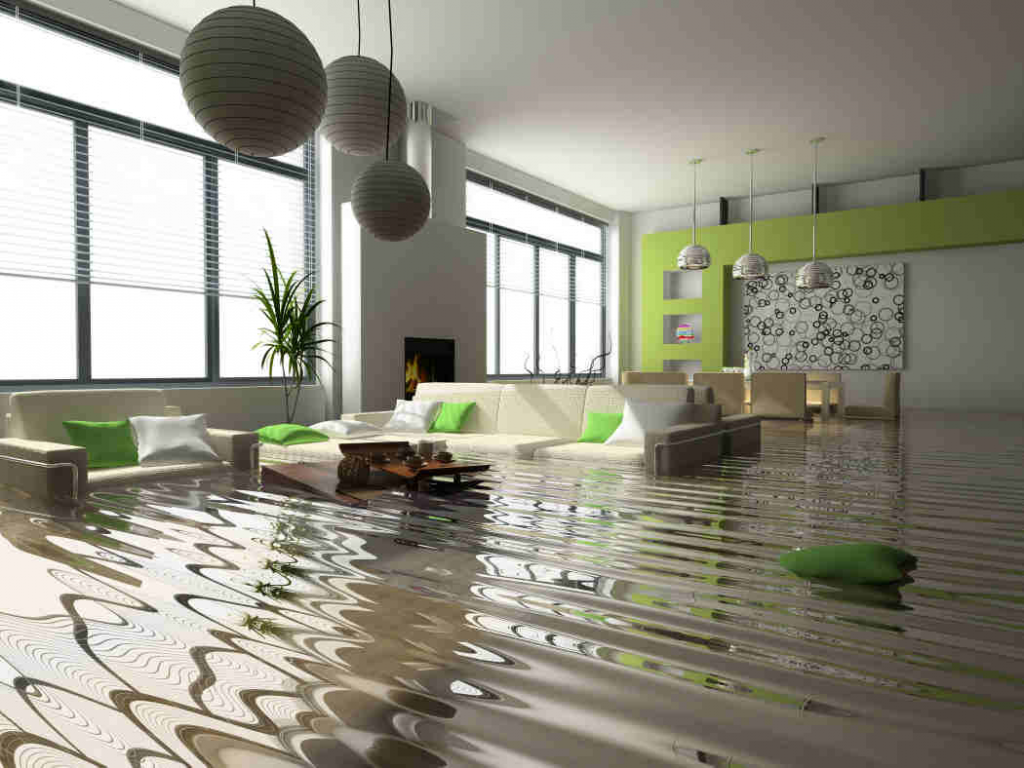 Inspect your hoses and faucets, paying particular attention to hoses leading to water heaters, dishwashers, washing machines, and refrigerator icemakers. Replace hoses or faucets as you find cracks or leaks, and replace all hoses and faucets every five to seven years. Similarly, it's a good idea to check the seal and caulking around your showers and tubs to ensure they are watertight. Get in the habit of shutting off the water supply to the washing machine while away on vacation, and refrain from leaving your home while the washer or dishwasher is still running.
In the event of a damaged hose or burst pipe, water can flood into your home quite quickly. Knowing the location of your home's main water shut-off valve as well as how to operate it will save you both time and money when faced with an impending flood. For winter months, installing an emergency pressure release valve in your plumbing system will help protect your pipes against increased pressure caused by freezing and deter bursting pipes.
Outside Your Home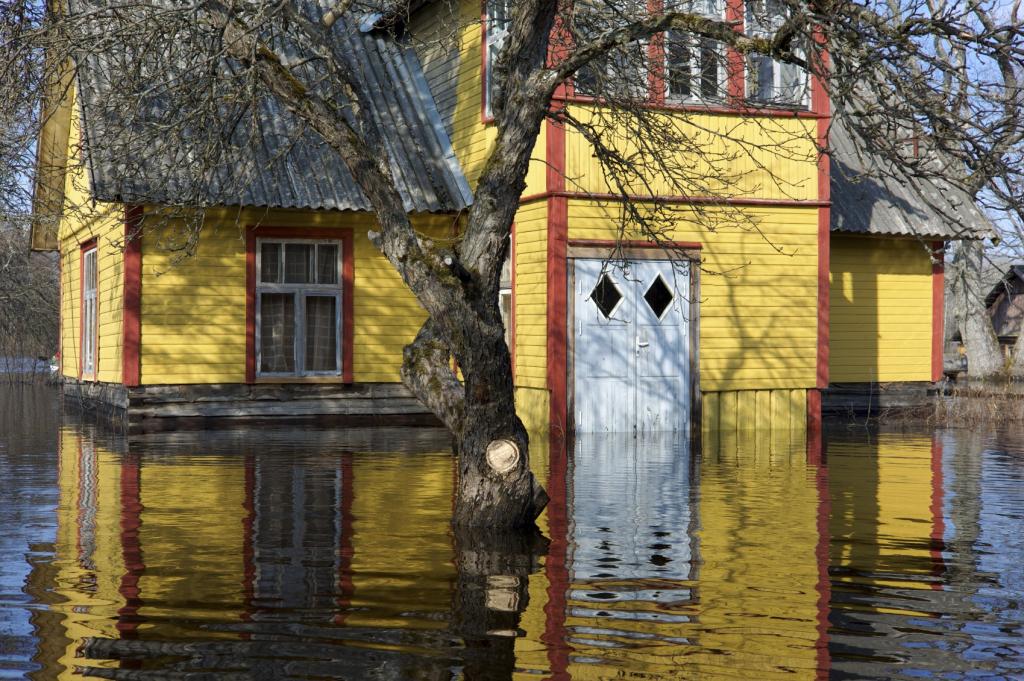 How will rain get into your home? Two possible points of entry exist: your windows and your roof. Ensuring that you windows are caulked and sealed tight will help protect against water seepage from common occurrences like rain. Regular roof inspections to check for damaged shingles will help safeguard against leaks from above. Most homes have downspouts built to prevent water accumulation on the roof, and regular checks should be conducted to remove any debris that may clog these spouts. To avoid water damage in the walls and basement of your home, consider positioning your downspouts so they direct water away from your house. Installing gutter guards to stop roof gutters from clogging (thereby aiding the flow of water) will help keep the destination of water off of your roof and into the yard.
Have questions about whether or not your home is at risk for water damage? Contact us for a consultation with one of our certified industry experts. We're always within reach, so don't hesitate—call us at (770) 760-1967 and schedule your inspection today!